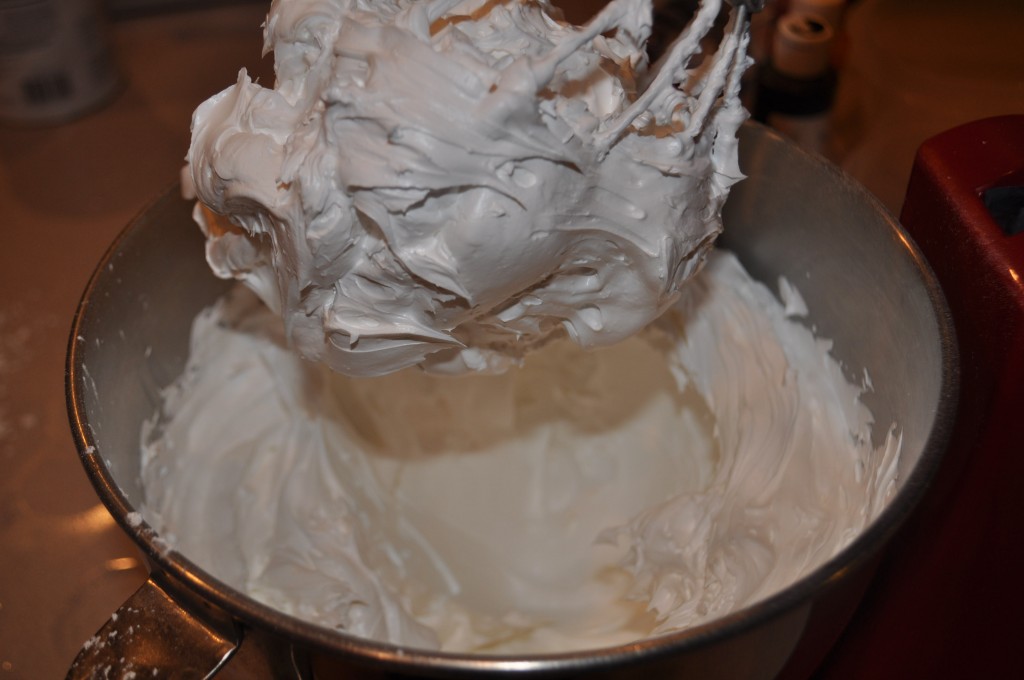 Royal Icing
2 pounds powdered sugar
2 ounces Meringue Powder, (1/3 cup + 1 Tablespoon)
¾ cup water
2 teaspoons clear vanilla extract
1 teaspoon almond extract
Place two pounds of powdered sugar into a bowl of a standing mixer.  Add the two ounces of meringue powder.  Weighing ingredients makes the process go faster and the results are more consistent.  Mix on low to combine and sift the ingredients.  Add ¾ cup water and mix for 2-3 minutes on medium speed.  Scrape the sides of the bowl and mix for another minute.  The icing will be the consistency of honey.  Add the vanilla and almond extracts and mix on medium speed for another 2-3 minutes.  Scrape the sides of the bowl again.  Mix for 2-4 more minutes on high speed or until the icing is very thick thick and stiff peaks form.  At this point it will be like icing cement and the mixer will start to 'struggle."
Color icing using high quality food dyes.  Dark colors may need one to two days to develop and darken.  Always make these in advanced to limit how much food dye is added.  Keep icing covered with a damp cloth when dividing and dyeing so that it does not dry out.  Make sure all containers and utensils are clean – fat residue will cause the icing to come apart, or 'melt.'
Thin icing as needed for decorating.  Add a few drops of water at a time to until the icing makes soft, flowy peaks for outlining cookies or for adding details to cookies.  Flood icing is made in the same manner by adding enough water until the consistency resembles honey.  When in doubt stop adding water.  You can always adjust and add more water later if it is too thick.  If it is too thin, more powdered sugar can be added to thicken.  More on this to come.  It will take me a while to compile all this info, but for now refer to sugarbelle's informative videos and tutorials in regards to royal icing consistency.
Practice makes perfect.  Getting the consistency just right comes with lots of experience decorating.  Don't give up if your icing is not cooperating.  Stick with it!
For more photos…
Use a digital scale to measure ingredients to simplify baking.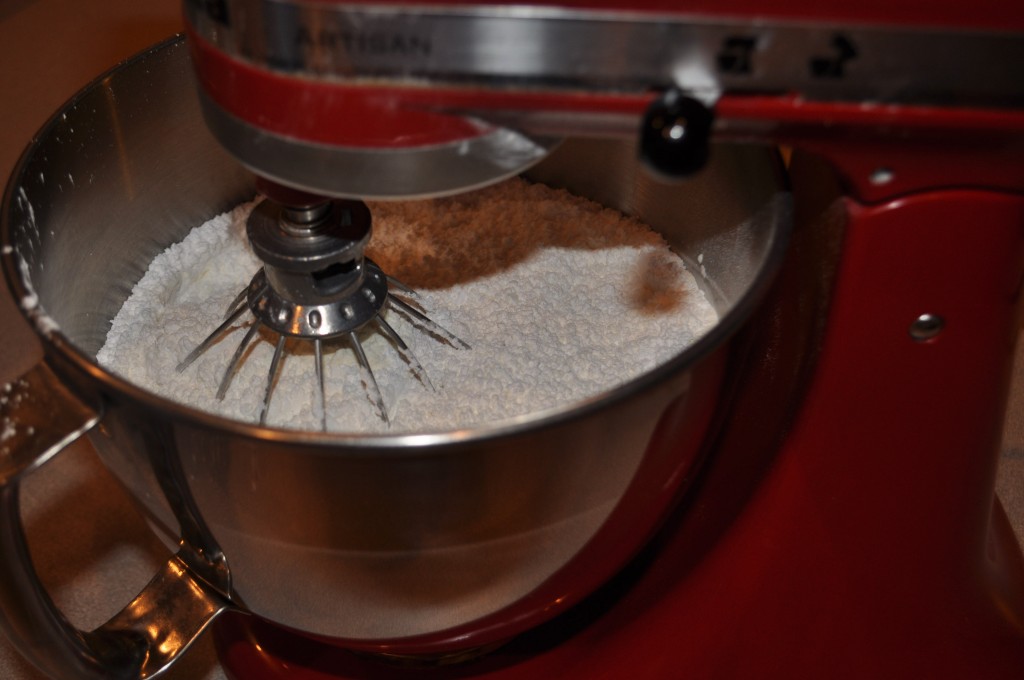 Combine 2 poundsof powdered sugar and 2 ounces of meringue powder on low speead.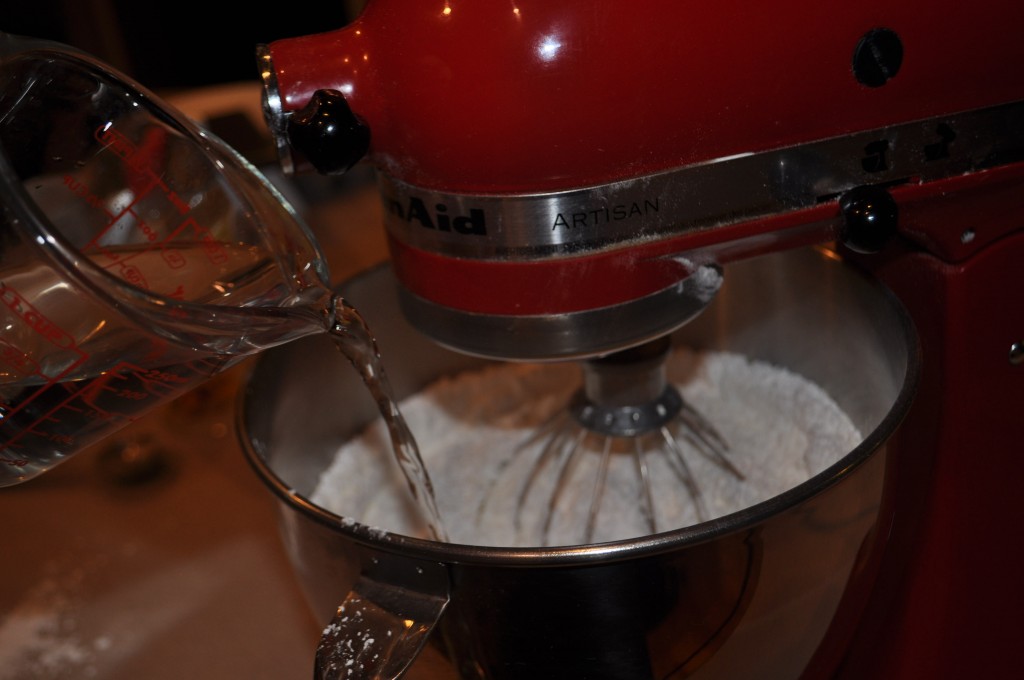 Add the ¾ cup water to the sugar and meringue powder.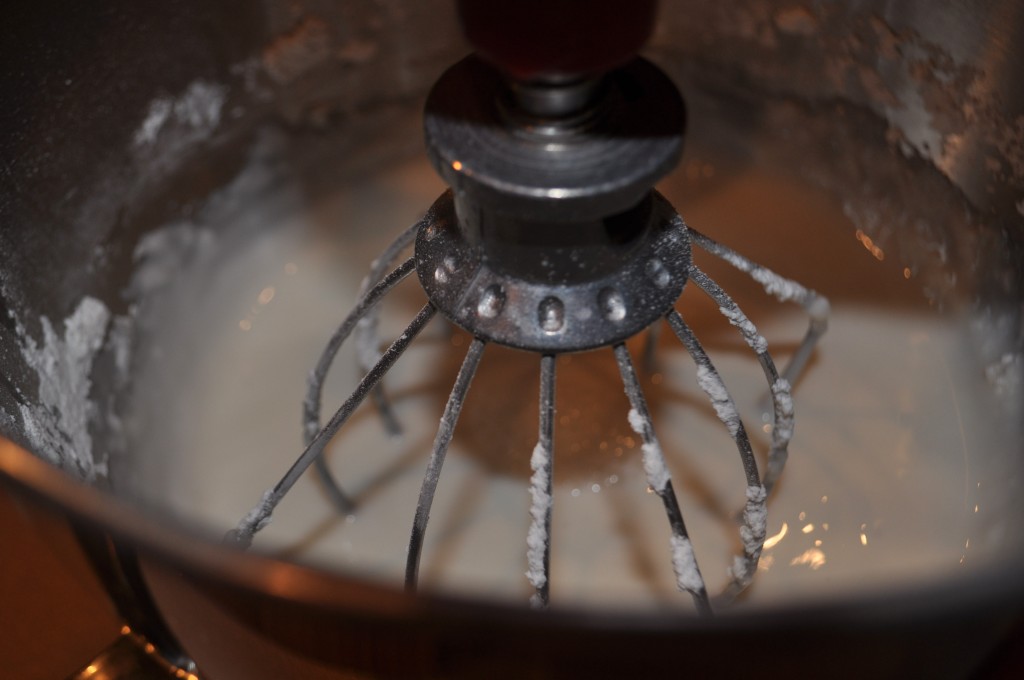 After a minute or two the icing will be the consistency of honey.  Scrape the sides of the bowl and mix for another minute.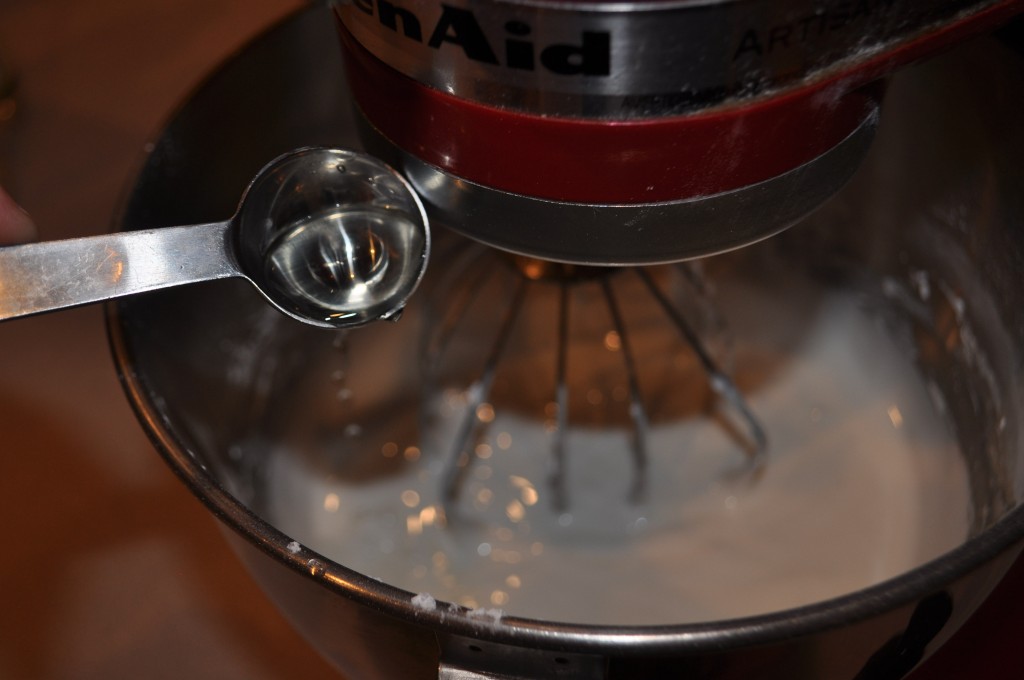 Now is a good time to add the vanilla and almond extracts to the icing.  Continue to mix.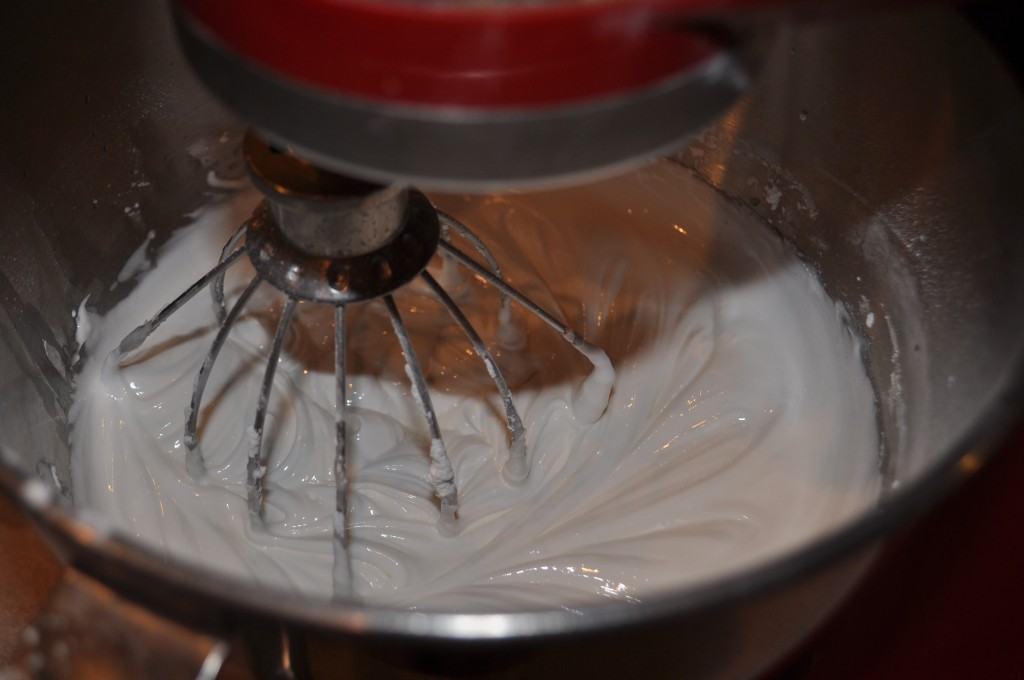 Now mix on high speed.  Something happens here, involving proteins aligning and creating a complex structure…
After just a few minutes the volume of the icing has almost doubled and the icing is very stable.  The mixer starts to struggle.  It is like a stiff icing cement at this point.  Stiff peaks can be seen throughout.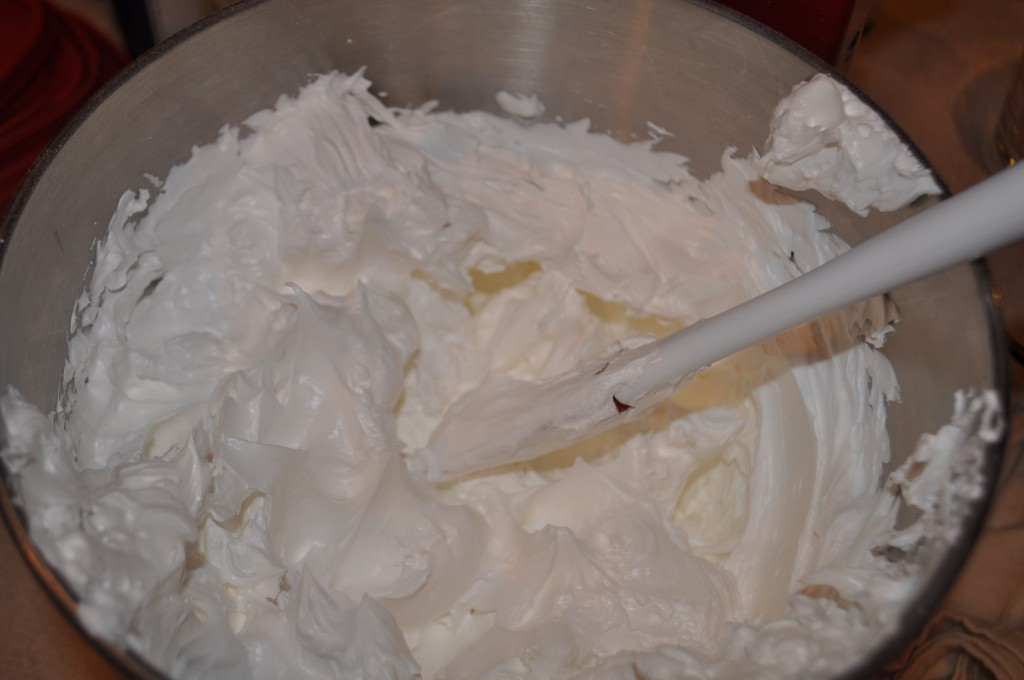 Royal icing is ready.  This is only half the battle.  Keep it covered with a damp cloth while you are getting ready to dye the icing.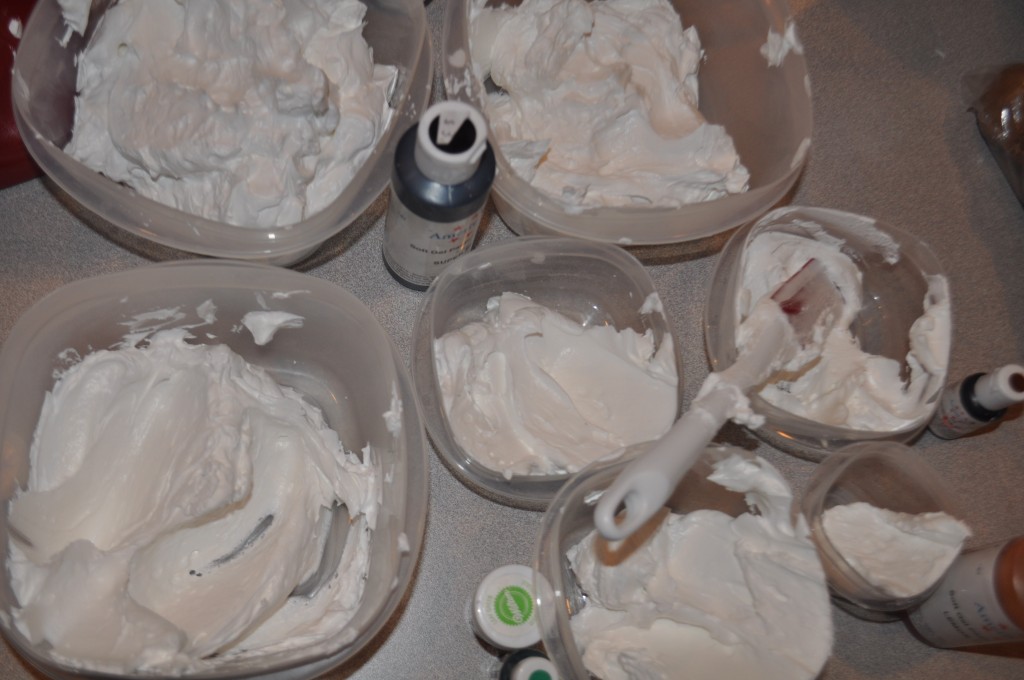 I use several plastic containers for dying the icing.  Remember that oil will cause the icing to break down so make sure all utensils and containers are very clean.  I have sets that I use just for royal icing.  When in doubt clean containers with a small amount of vinegar.  I could do an entire post on coloring icing.  The best tip I can think of is to start preparing dark colors 2-3 days in advanced.  Make a black icing charcoal colored, a red icing will be dark orange but the color will darken over time.  Do not make the mistake of ruining the icing flavor by adding too much food dye.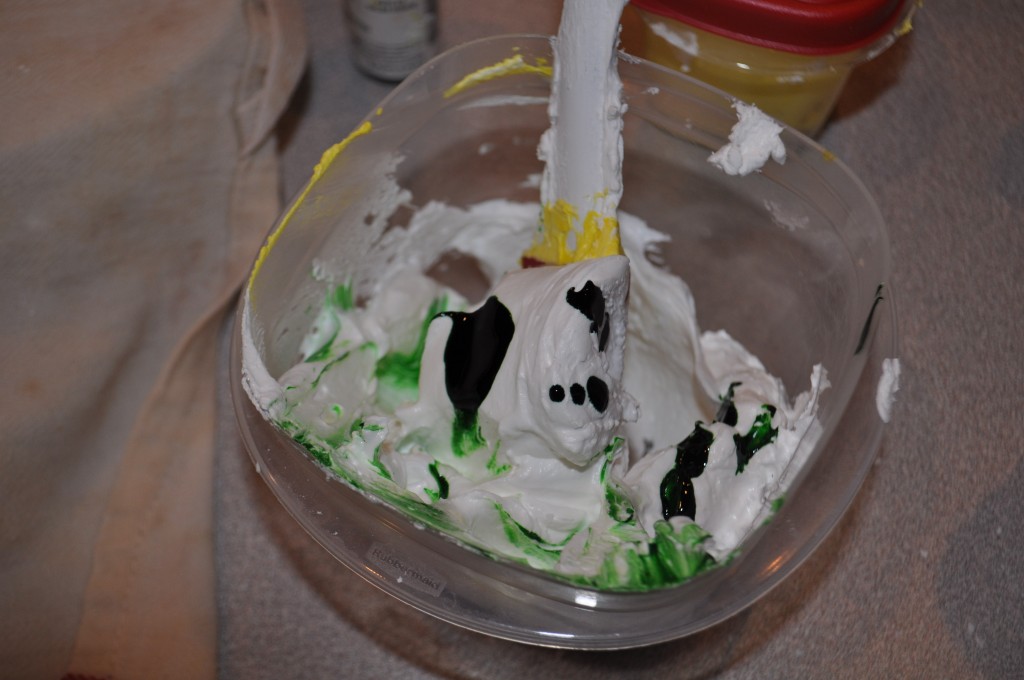 Making green icing.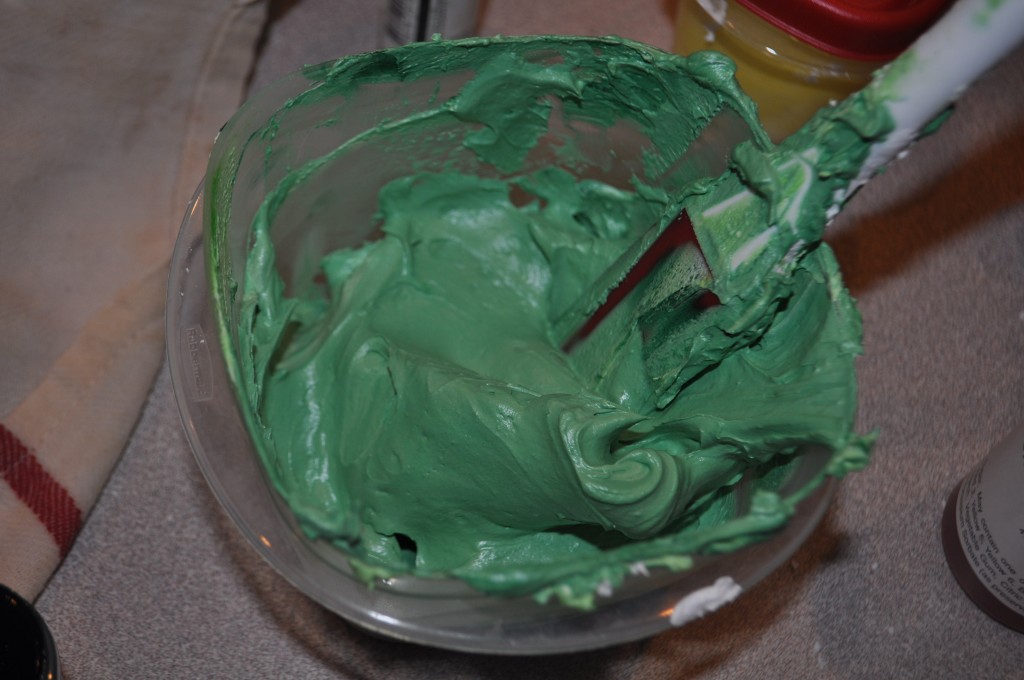 Woops, it turned out a little darker than I want… no worries I can make final adjustments tomorrow before I decorate.  Add more white, more yellow… etc.  Don't take this cookie thing too seriously.  Just have fun.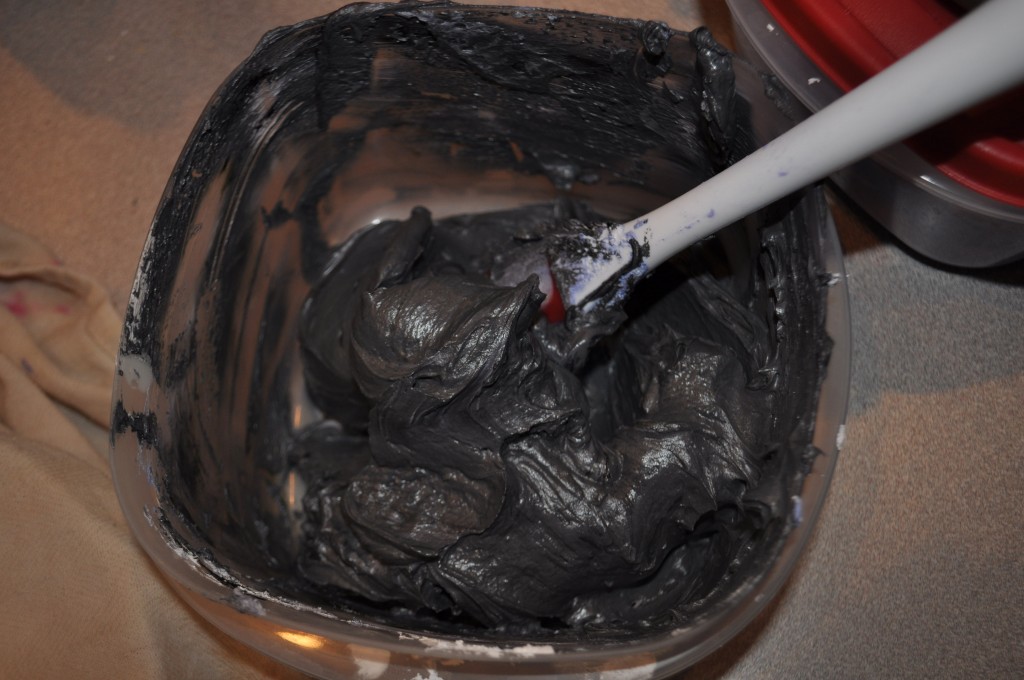 Stop adding the Black dye when the color is a dark charcoal.  Tomorrow it will finally be black.  I promise.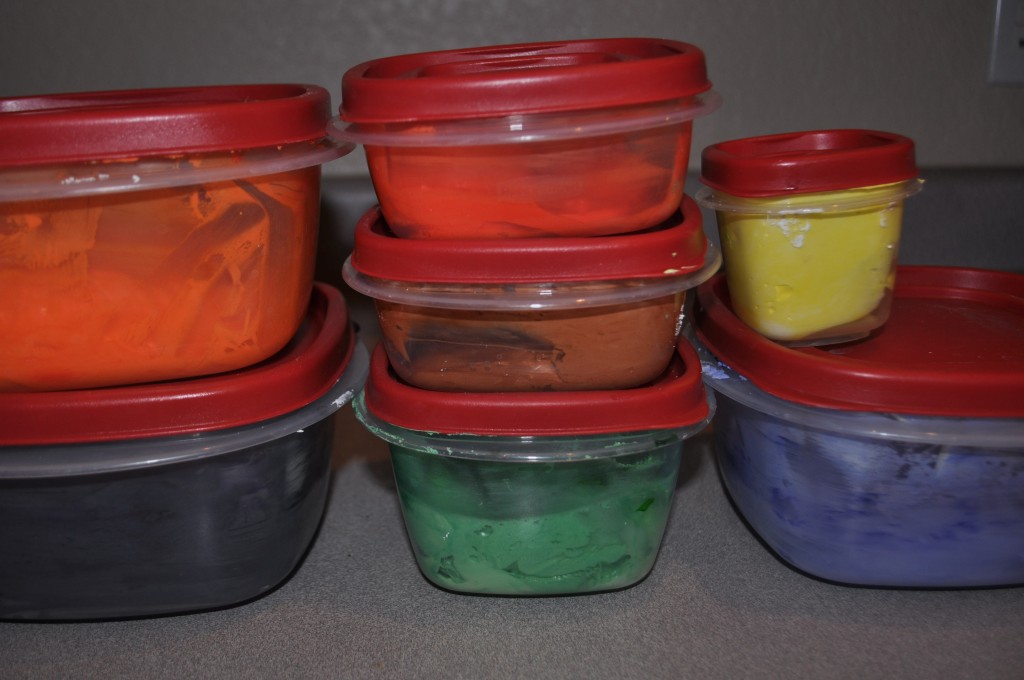 Halloween colors for tomorrow.  We will make white tomorrow and adjust these as needed.  White has no dye so it does not need to be made in advanced.  Have I told you how much I love these rubbermaid containers?  Black Friday can't come any sooner.
More info on royal icing to come.  Sugar cookie recipe found here.