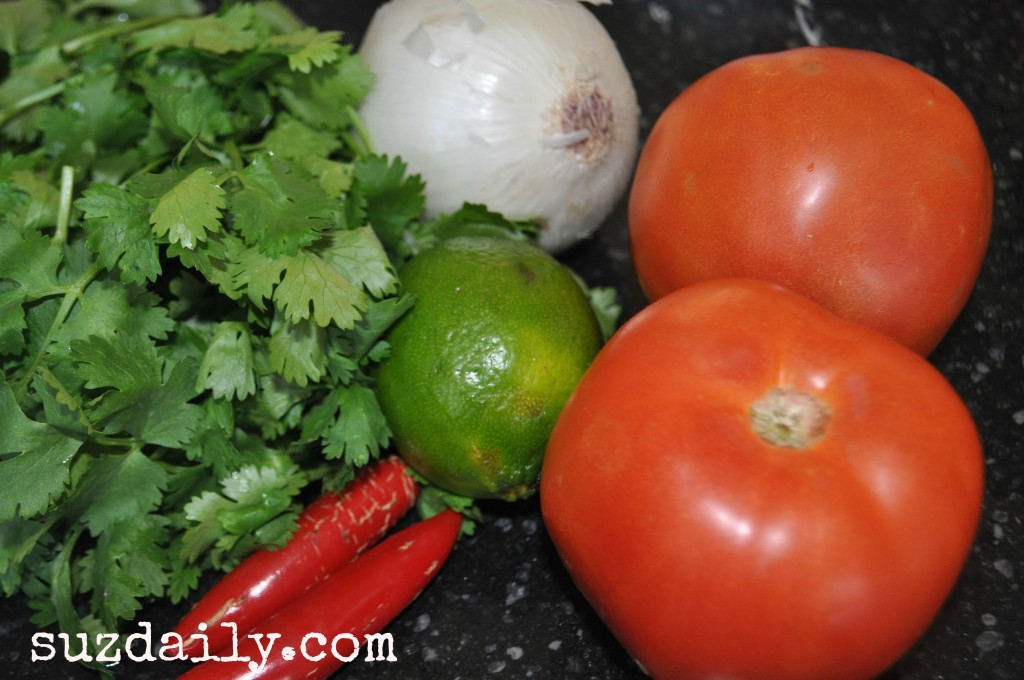 Five Minute Salsa
1/4 of a small onion
3/4 cup cilantro, loosely packed
2 seeded jalapenos, roughly chopped
2 pounds tomatoes, deseeded and quartered
1 Tablespoon sugar
1/4 teaspoon garlic salt
1 teaspoon salt, or to taste
juice of 1 lime
Place the piece of onion, deseeded jalapeno and the cilantro in a food processor or automatic chopper.  Pulse 3 or 4 times.  Do not over-process.  Now add the quartered tomatoes and pulse until the peices are about a quarter inch or less.  Remove form the food processor and season with 1/4 teaspoon garlic salt, 1 1/2 teaspoon salt and lime.  Note: we are using locally grown red jalapenos.  You can use whatever tomatoes are in season.  If you are using red cherry tomatoes you will not need any sugar.  Also, add the salt slowly and taste as you go.  Depending on the freshness of the lime you may need to squeeze one more into the salsa.  This is great for this time of year when tomatoes are in season.
Keep reading for more photos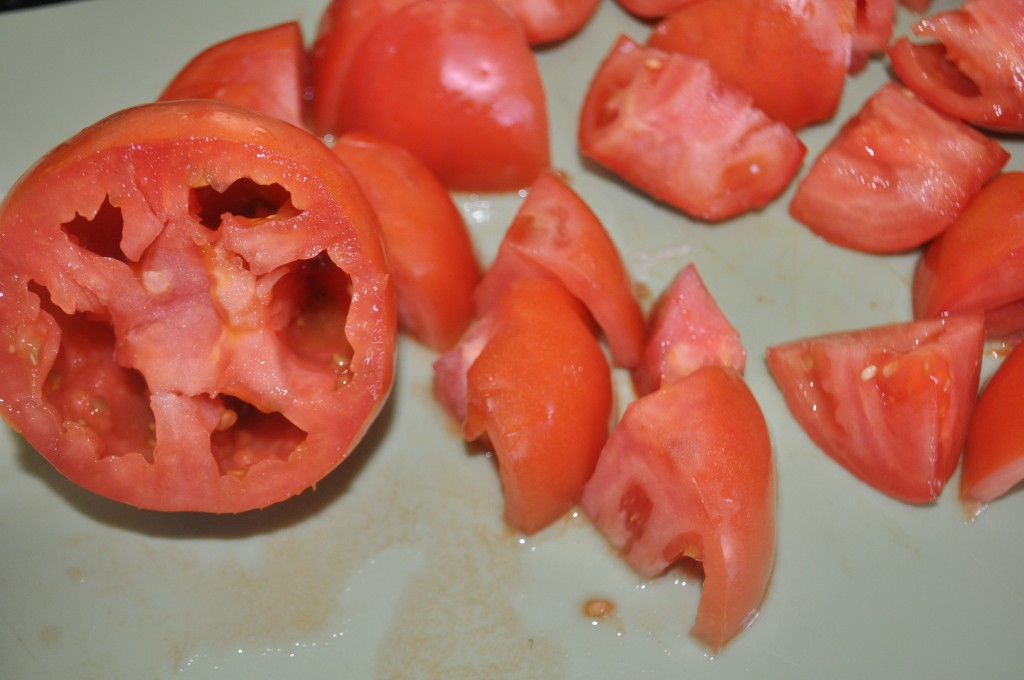 Start by pulsing onion, cilantro and deseeded jalapenos.  Now remove the seeds and juice from the tomatoes.  This will keep the salsa from being too runny.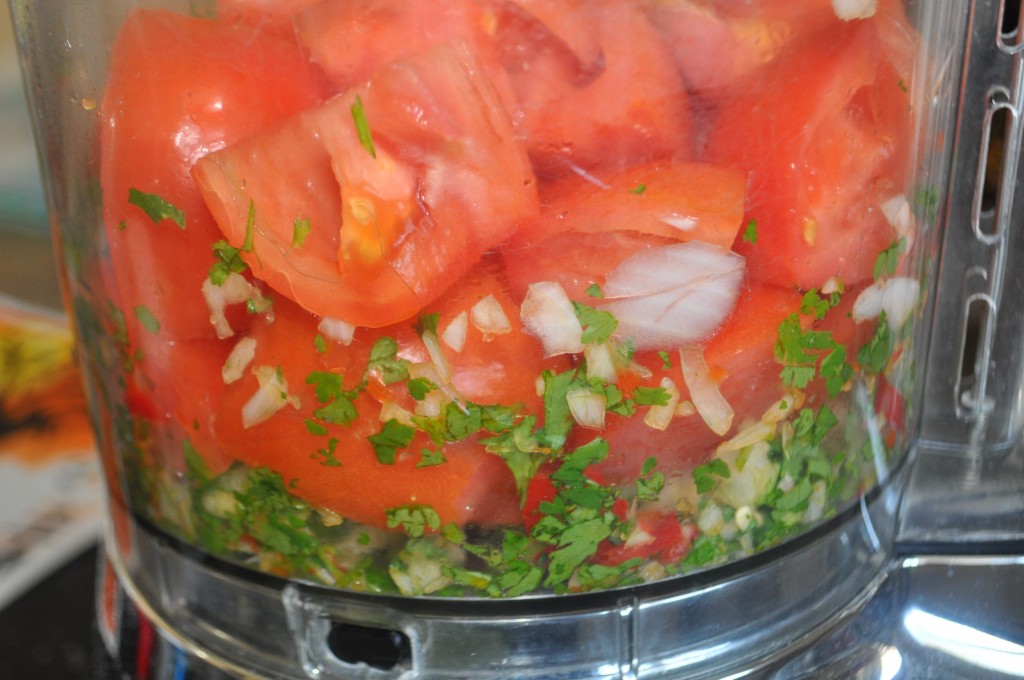 Add the tomatoes to the food processor and pulse to chop.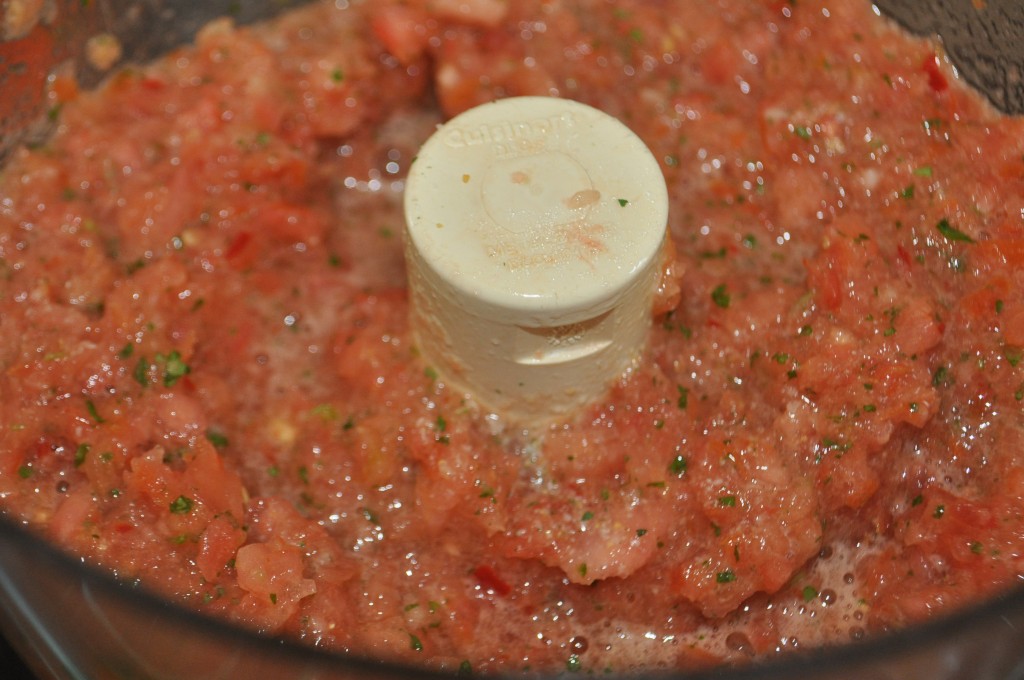 The salsa will look like this after pulsing.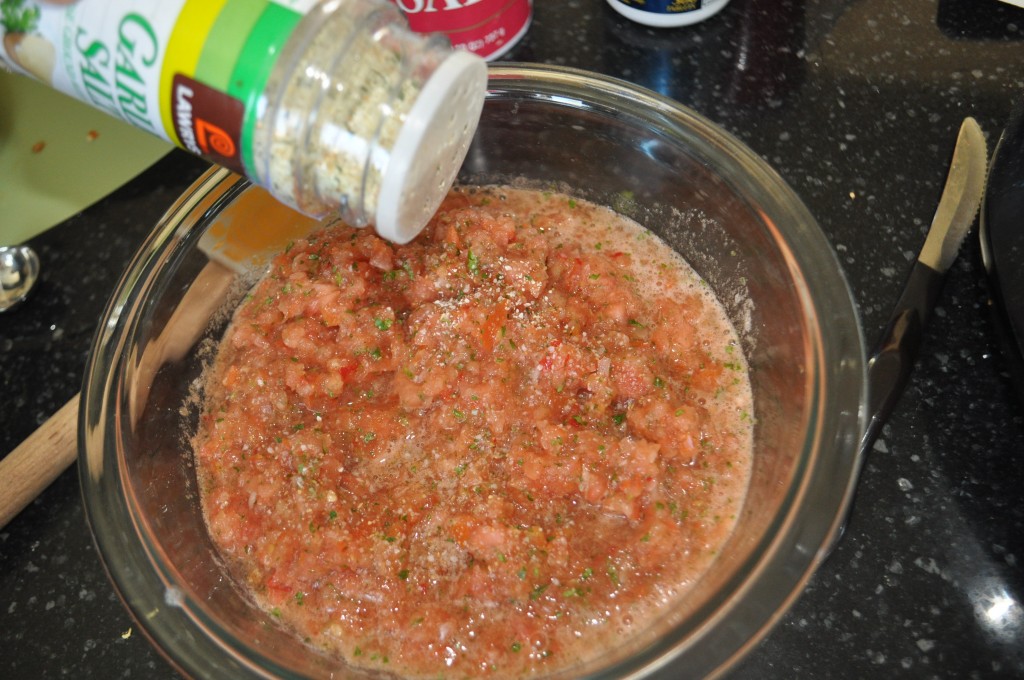 Season with sugar, garlic salt, and sea salt.  I don't use whole garlic because the flavor will take over.  Taste as you go so that it is to your liking.  Be careful not to over salt.  Serve chilled.  This is great with salsa, fajitas, or any other Mexican dish.  You can also put this on fish, or in salads.  Experiment with different types of onions and tomatoes.  Yellow heirloom tomatoes are my favorite for fresh salsa.
Thanks Beccacrocker!