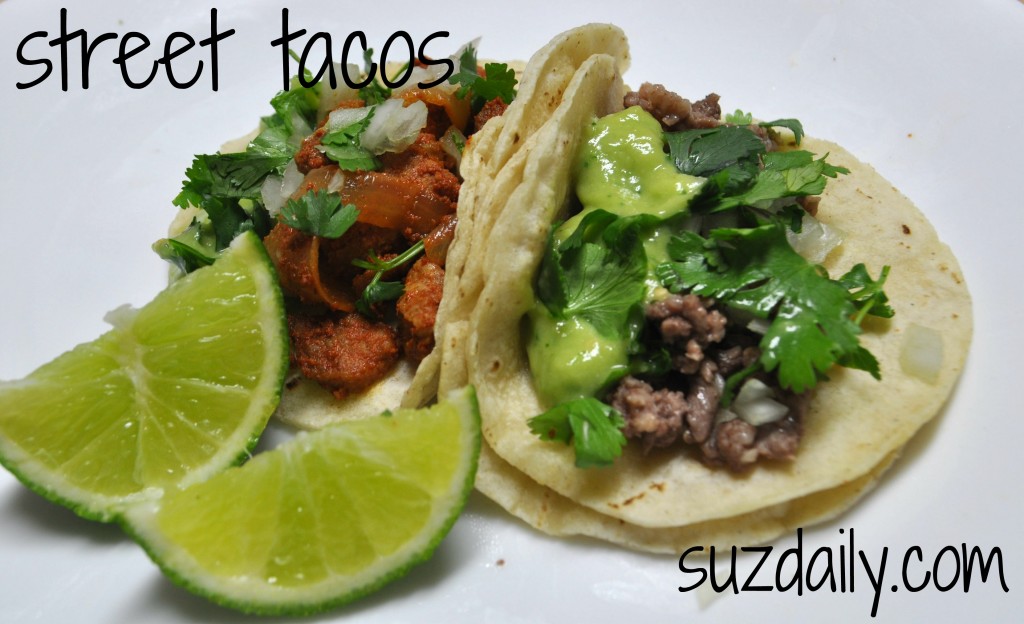 Street Tacos
Fresh corn tortillas
Beef, cut into small pieces
pork seasoned for tacos al pastor
vegetable oil
avocado tomatillo salsa, or other green salsa
cilantro
lime
Make a trip to your local Mexican Market and buy the freshest corn tortillas you can find.  I prefer the small ones for street tacos.  The butcher can point out the best cuts of beef, usually cut into small pieces for making tacos at home.  The same holds true for the pork.  Ask the butcher what is best for "tacos al pastor," pork seasoned with mild chilies,  onions and pineapple.  You could also choose to make "carnitas;" again, small cuts of pork.  Whatever you choose do not use ground beef or ground pork for street tacos.  Cook the meat on a flat grill or in a frying pan with a Tablespoon of vegetable oil.  Warm the tortillas in a bit of oil and serve immediately with the meat.  Garnish the tacos with your choice of salsa.  I love to use avocado tomatillo.  The recipe is found here.  Add cilantro mixed with chopped onion and squeeze lime and salt over each taco, to taste.  Grilled jalapenos or hot sauce would be another excellent addition.
You can save money by making tacos at home – it is so simple and gives you that flavor you are craving.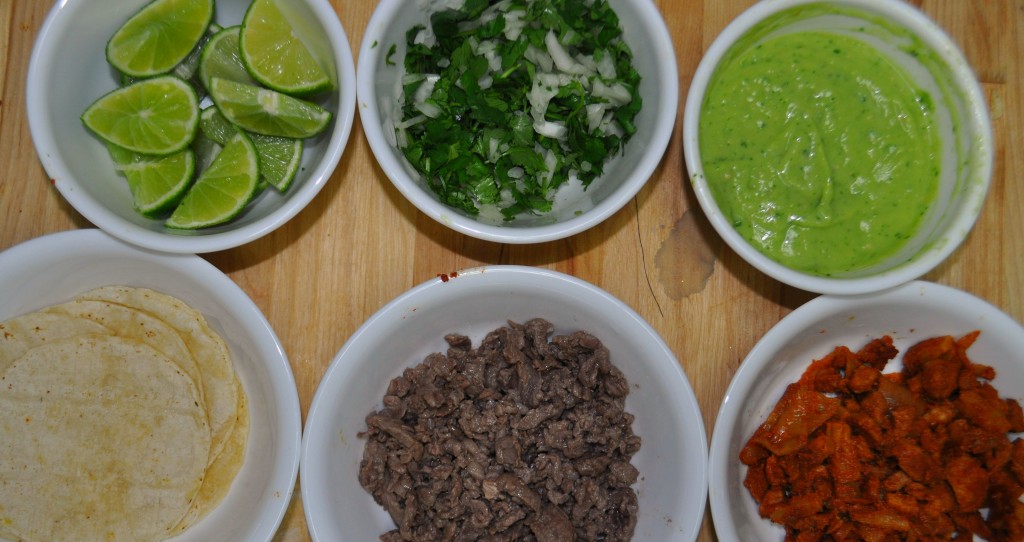 To make delicious street tacos all you need are fresh tortillas, grilled meat, lime, cilantro, white onion and salsa.  All the necessary ingredients can be found at a local Mexican Grocery store or international food store.