Here are several minion cakes that have been made using my tutorial – How to Make a minion cake!  You can also get more ideas on this tutorial – How to make a purple minion cake.  I love seeing new tips and spins on the minion cake from those who read the tutorial.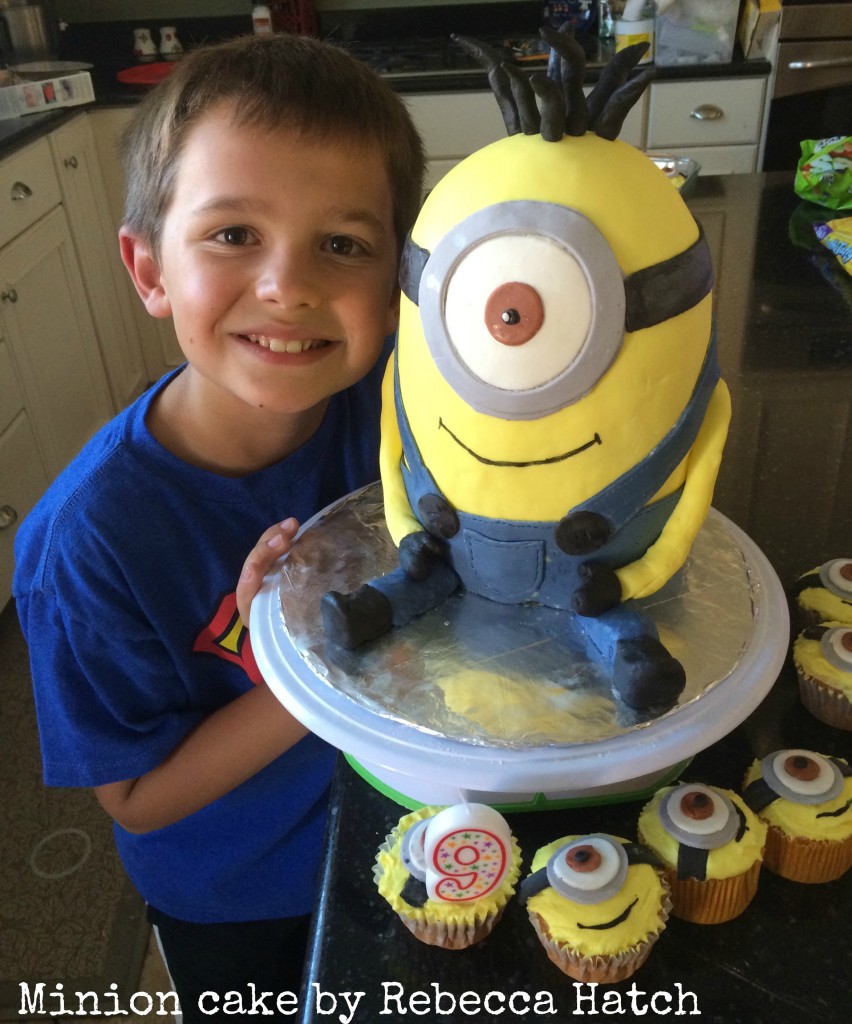 Keep reading to see more…
My sister Becca made this minion cake for her son Anthony's 9th Birthday party… and she will probably win a cake decorating contest with this fun cake tomorrow.  She used various sized cups to cut the circles.  She said the Iris (brown) of the eye and the buttons were cut using a water bottle lid.  Here are Becca's tips:
Dye the buttercream yellow under the fondant.  This helps when you are an amateur baker and you get small tares in the fondant.  Great idea! She also used the yellow buttercream for the adorable cupcakes.
Use the leftover fondant for cute minion cupcakes as pictured above.
Make the google two times so that it is double in thickness and sticks out more than the eye.  Great idea!
Becca said her yellow buttercream was so smooth she could have stopped there and skipped the yellow fondant layer.  That would save a lot of time.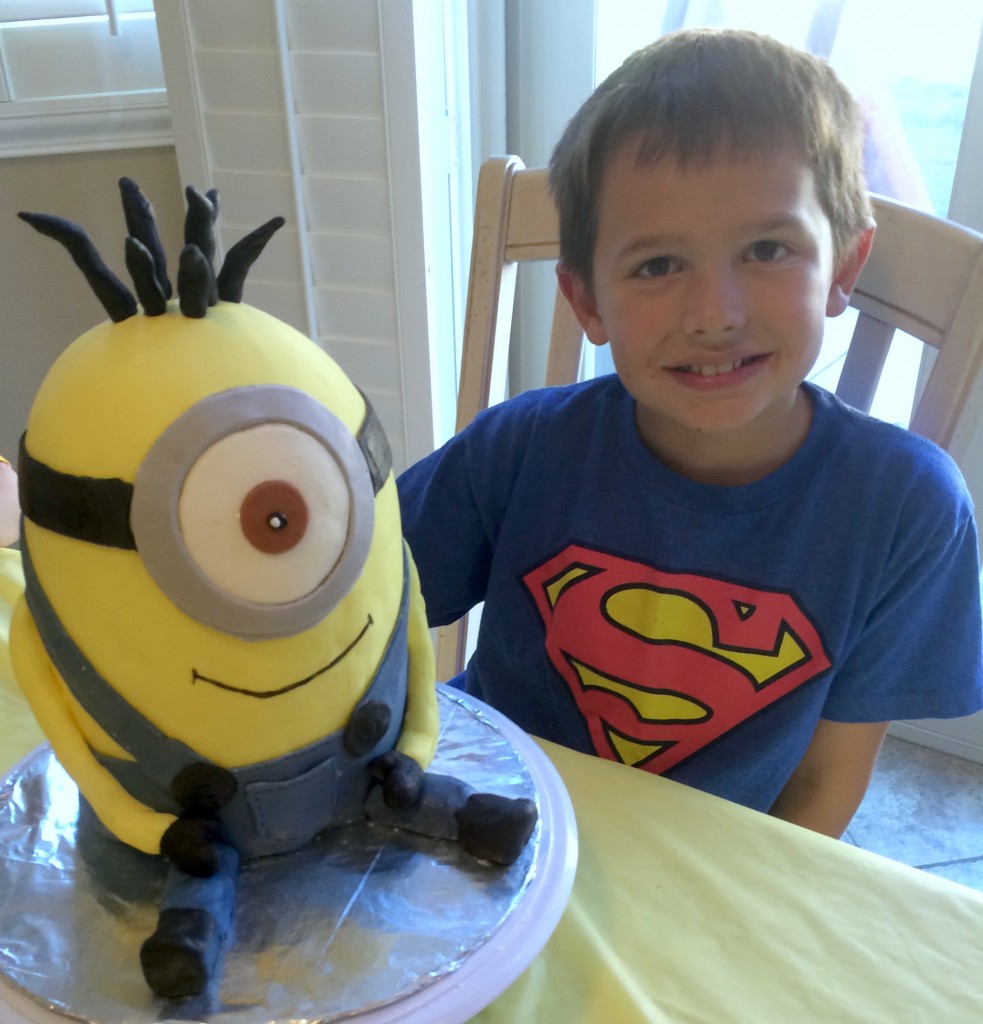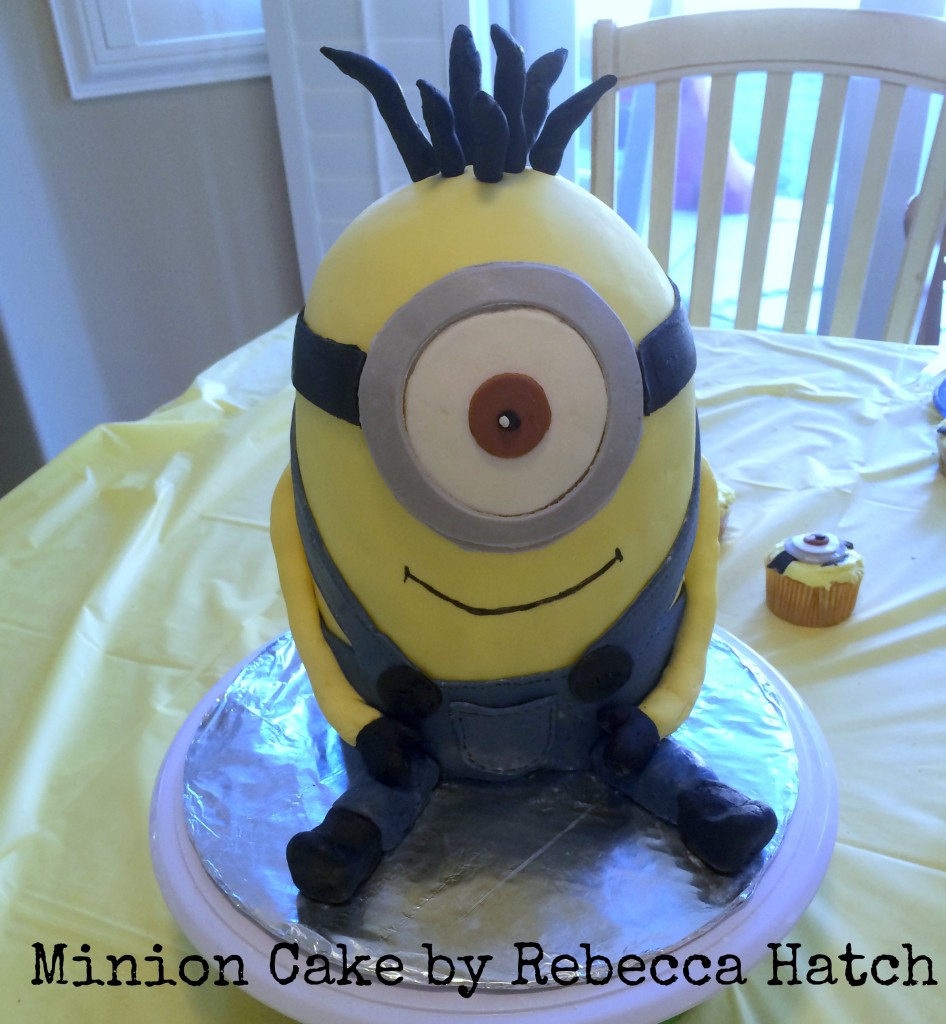 Happy Birthday Anthony!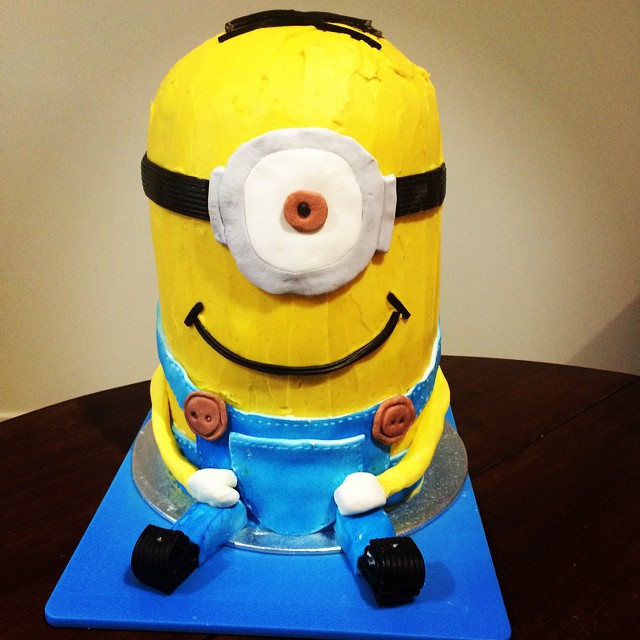 Amazing minion cake by Katie
A few differences on Katie's Minion Cake:
She used 7 inch cake pans,
Instead of yellow fondant she had great success using yellow buttercream.
The goggle strap, shoes and hair was simply made out of licorice – avoiding black fondant (black fondant can be very tricky with all that food coloring)
She achieved a very nice texture on the Minion overalls by spraying blue over the white fondant.  How clever!
Great job Katie!!!!