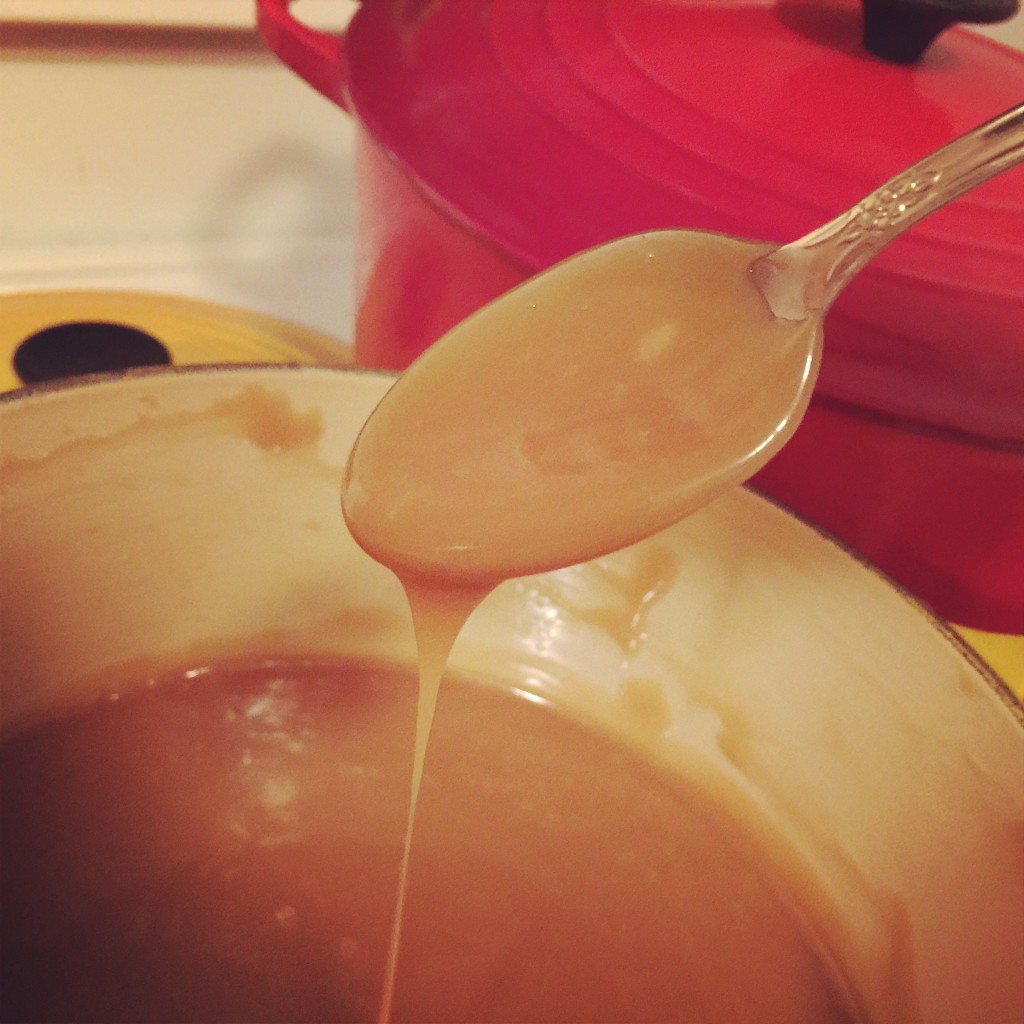 Caramel Apple Fondue
1/2 cup butter, cubed
2 cups packed brown sugar
1 can (14 0z.) sweetened condensed milk
1 cup light corn syrup
2 Tablespoons water
1 teaspoon vanilla extract
In a heavy 3 quart saucepan, combine the butter, brown sugar, milk, corn syrup and water; bring to a boil over medium heat.  Be careful to scrap any bits of undissolved brown sugar off the bottom and sides of the pan.  I like to use a large rubber spatula for mixing.  Cook and stir until a candy thermometer reads 220 degrees F.  (before thread stage), about 8 minutes.  Remove from the heat; stir in vanilla extract.  Transfer to a small fondue pot or 1.5 qt. slow cooker; keep warm.  Serve with apple slices
*Sprinkling apple slices with lemon juice before setting them on the buffet table will keep the fruit from turning brown.
*As with any candy making it is important to calibrate the thermometer before trying a new recipe.  To calibrate your thermometer bring a small pot of water to a boil; after a few minutes the thermometer should read 212 degrees Fahrenheit.  Adjust your recipe temperature up or down based on your test.
*I am cooking at high altitude in Salt Lake City, UT and I have found that I need to reduce the cooking temperature of caramel by 10 degrees.  For this recipe I only cooked the caramel until 210 degrees Fahrenheit and it was perfect for dipping.