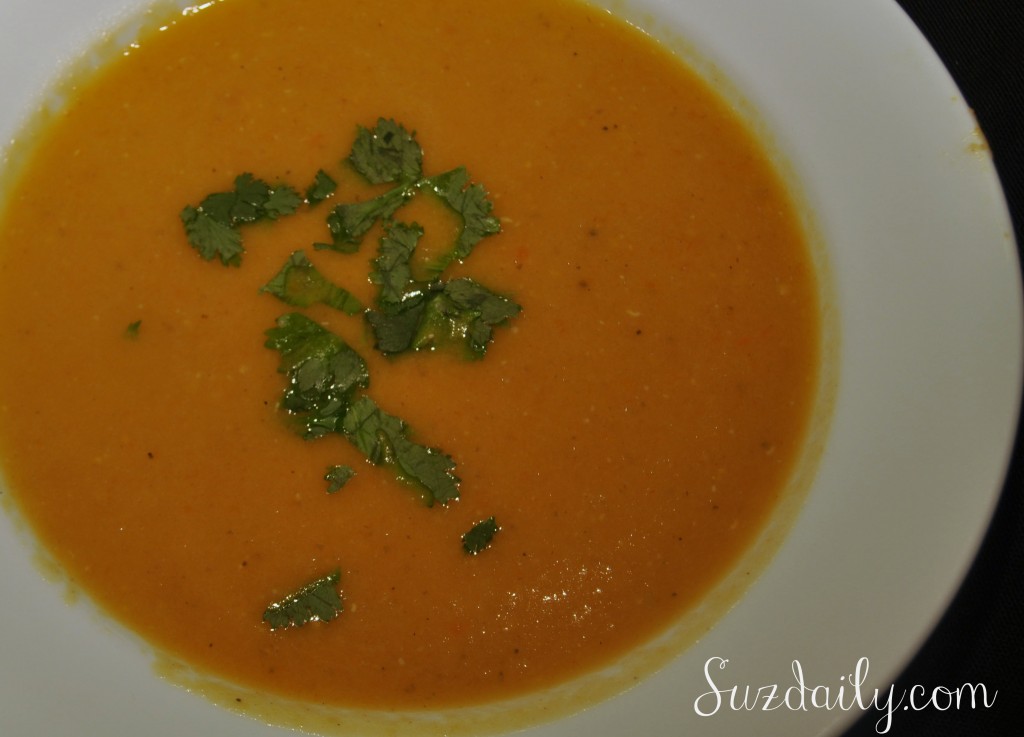 Healthy and Delicious Red Lentil Soup
6 Tablespoons olive oil
2 red onions, roughly chopped
4 garlic cloves, minced
2 Tablespoons tomato paste
2 teaspoons ground cumin
1/2 teaspoon kosher salt, more to taste
1/2 teaspoon freshly ground black pepper
Pinch of ground chili powder or more to taste
3 quarts chicken or vegetable broth
2 cups red lentils
4 large carrots, peeled and roughly chopped
Juice of 1 lemon, or more to taste
1/2 cup chopped fresh cilantro
Heat olive oil in a heavy stockpot.  Saute garlic and onion on medium heat for 6 minutes, or until the onions are translucent.  Add the tomato paste, cumin, kosher salt, and pepper.  Continue to saute for 2-3 minutes.  Add broth, lentils, and carrots to the stockpot and bring ingredients to a boil.  Simmer with the pot partially covered on medium-low heat for 30 minutes, or until the lentils are tender.  Remove from heat and puree using a blender, food processor, or immersion blender.  Return to warm pot, and taste to see if additional salt is needed.  If desired, add a dash of chili powder.  Just before serving, add fresh lemon juice and garnish with cilantro.
Keep reading for kitchen notes.
Saute onions and garlic with olive oil.  While you are waiting measure spices.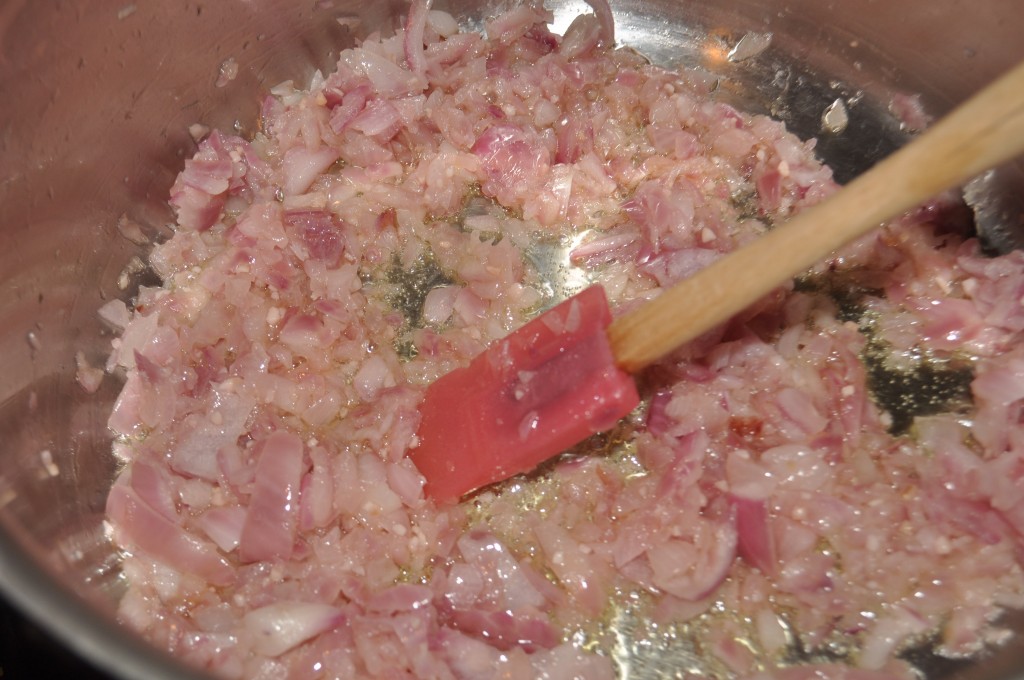 The onions look translucent, time to add tomato paste and spiced.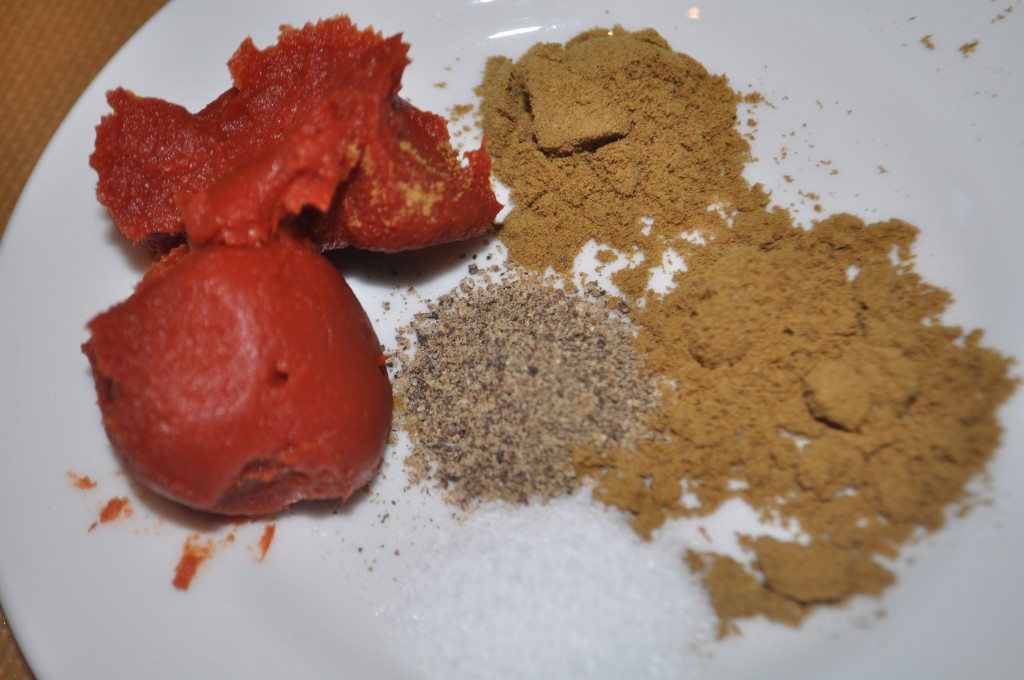 Tomato paste, black pepper, kosher salt and ground cumin are added next.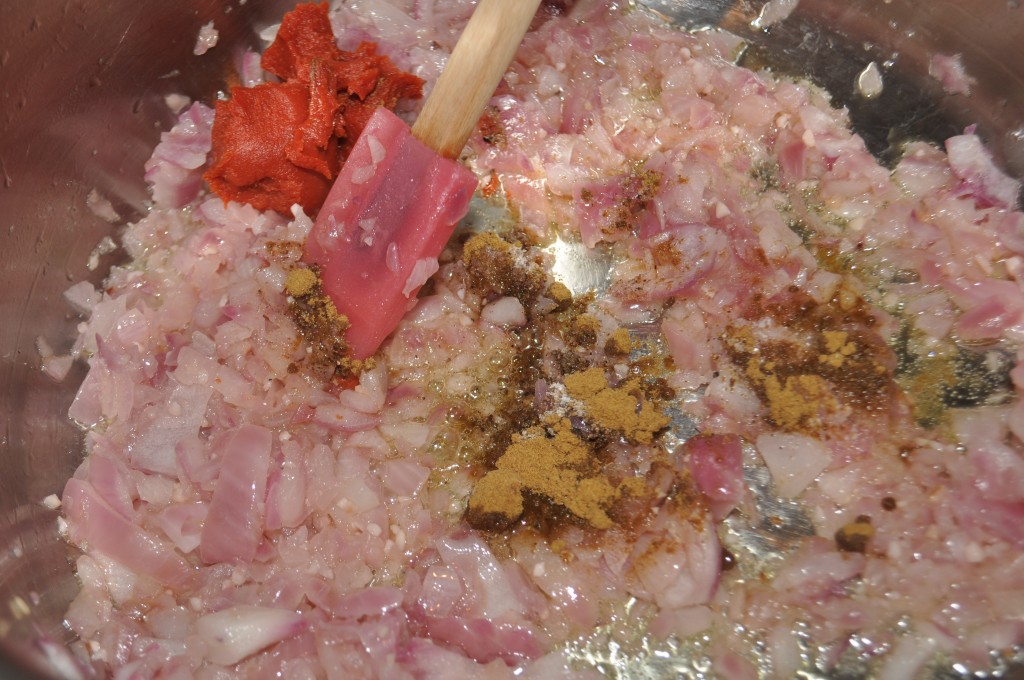 Mix the spices with the onions and garlic.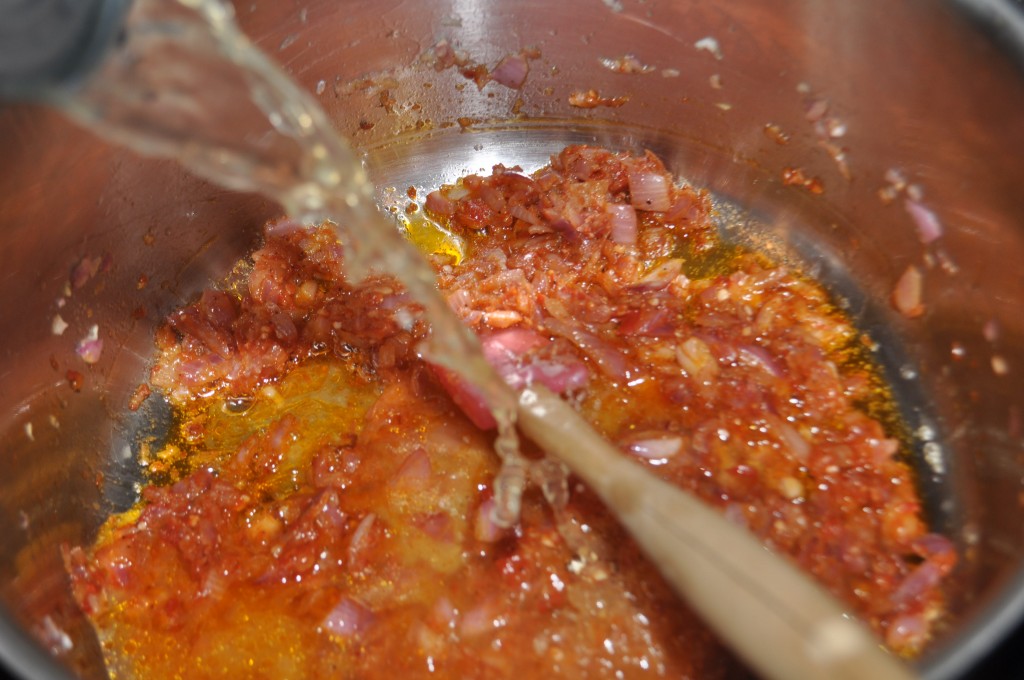 Cook with the spice mixture for 2-4 minutes then add the broth.  Today I used seven 14.5oz cans of chicken stock (just over 3 Qt.).  FYI, 3 Qt = 12 cups.  If possible, use homemade stock.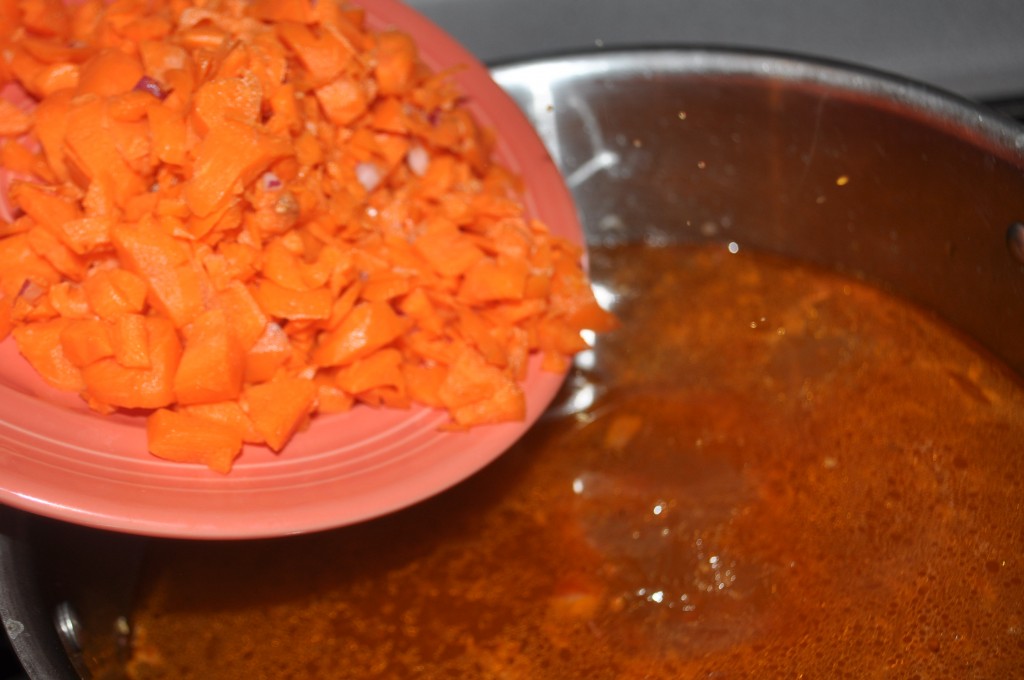 Add the carrots.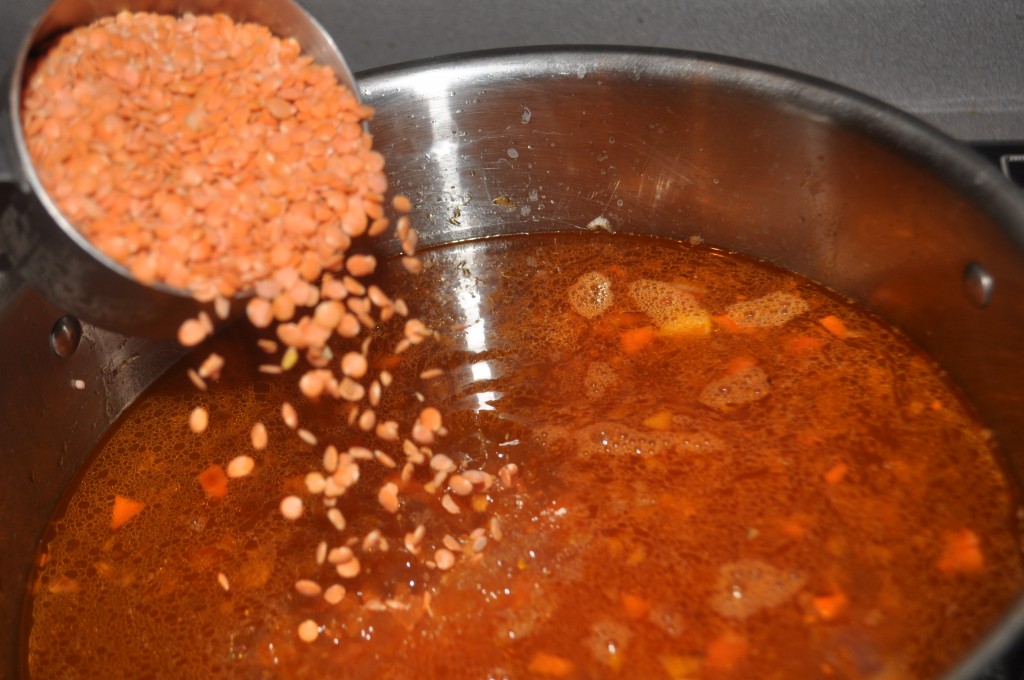 Pour in the red lentils.  (I have tried this recipe with regular brown lentils and the flavor is not as rich.  Red lentils can be found at most health food stores, International markets or at my favorite grocery store, Winco).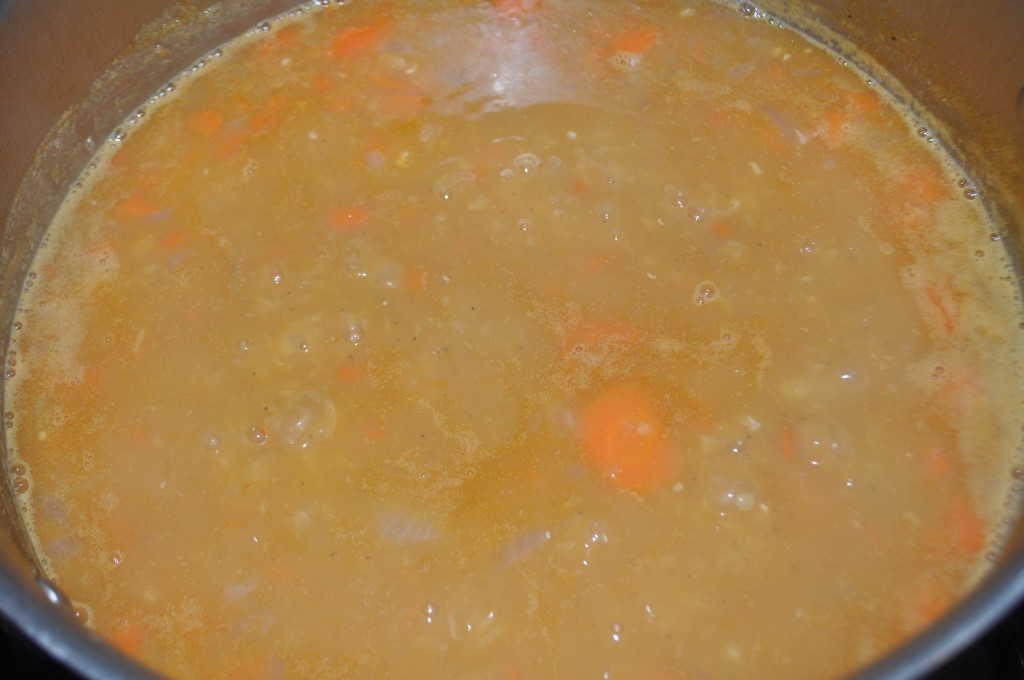 Allow the soup to simmer for about 30 minutes or until the lentils are tender.
After about 30 minutes the lentils and carrots are tender.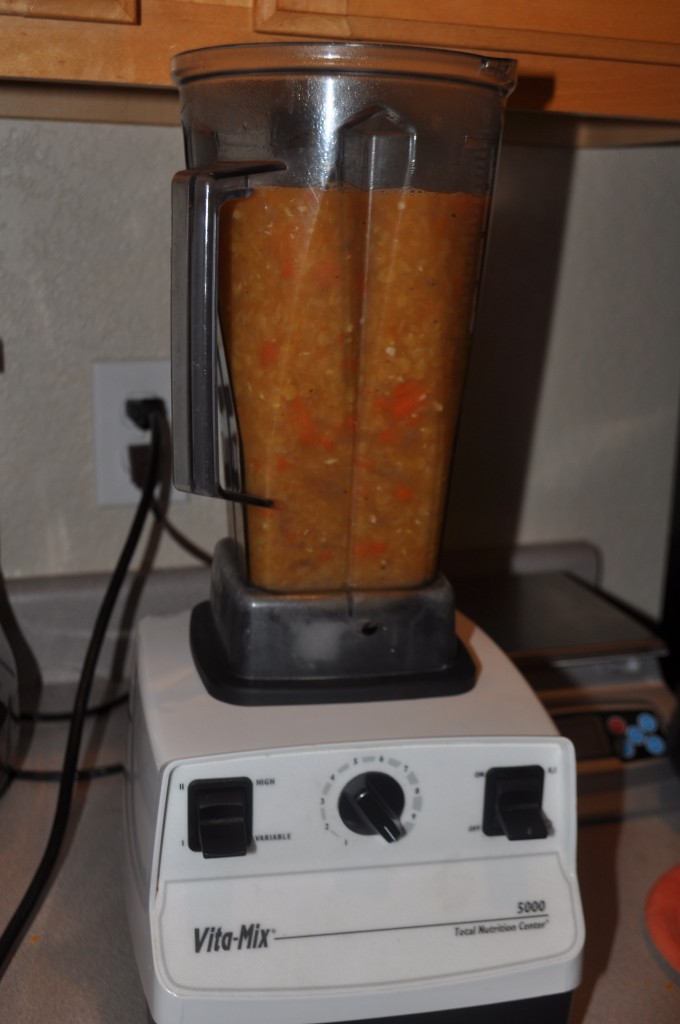 Puree using a food processor, immersion blender, or regular blender.  I had to blend in two batches.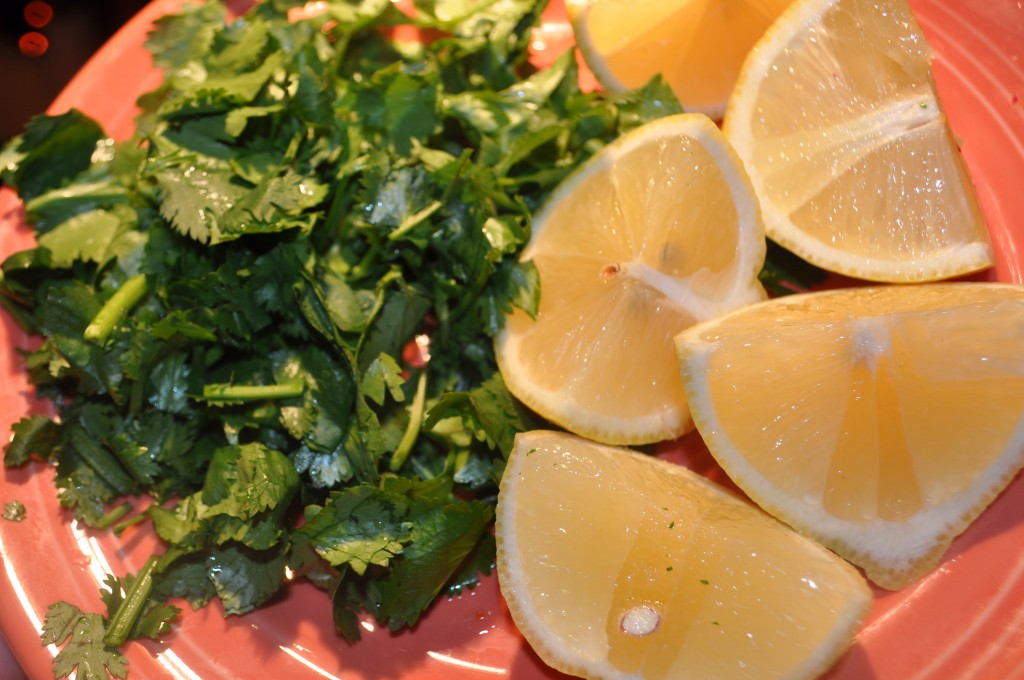 Slice lemons and chop cilantro for garnish
This is a soup that you look forward to eating the next day.  If you feel you need a little more with this meal, grill chicken sausage and add a few thin slices to each bowl.  My kids love this soup with grilled cheese sandwiches.
Thanks to my sister-in-law Gemina for introducing my family to this recipe.  She helped me adapt this recipe from The New York Times and it has become an all-time favorite.