Day of the Dead cookies.
Make the skull cookies in advanced.  Outline with black icing using a size 5 tip.  Allow to dry, about 30 minutes to 1 hour.  Flood with white icing.  Before starting the decorating practice drawing the freaky skull faces.  Eyes are always prominent and I realized I liked using the upside down heart for the nose.  When the white icing is dry color on with an edible ink marker.  Go over the markings with royal icing using a small 1.5 tip.  The design is all about symmetry so it can feel challenging.  In the end, I loved using all the different colors.
For more photos…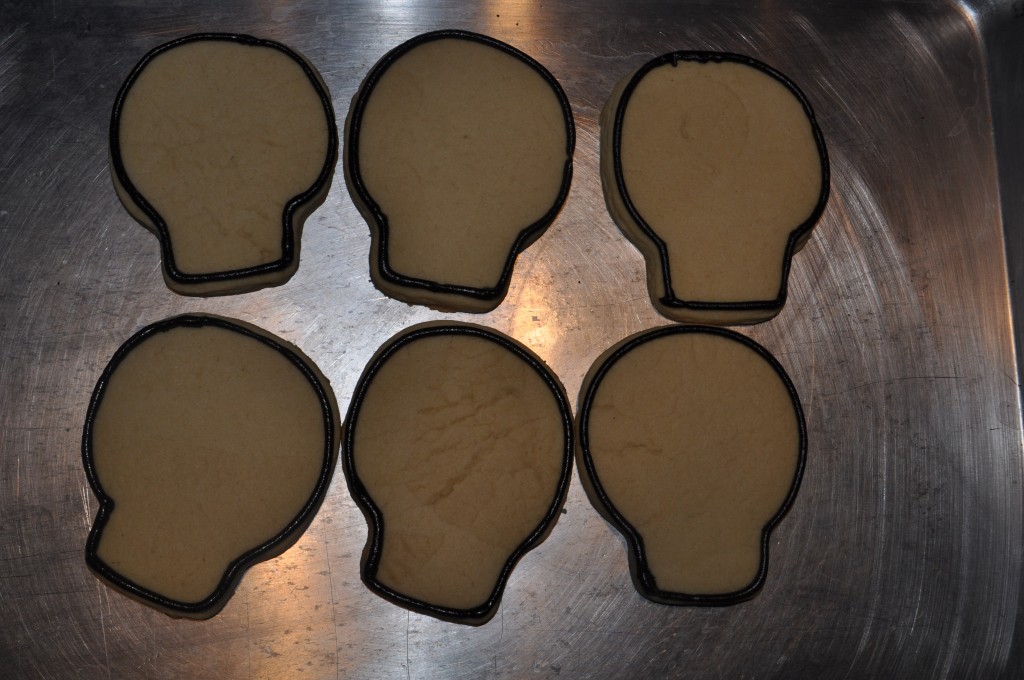 Outline cookies using a size 5 tip.  Flood with white royal icing.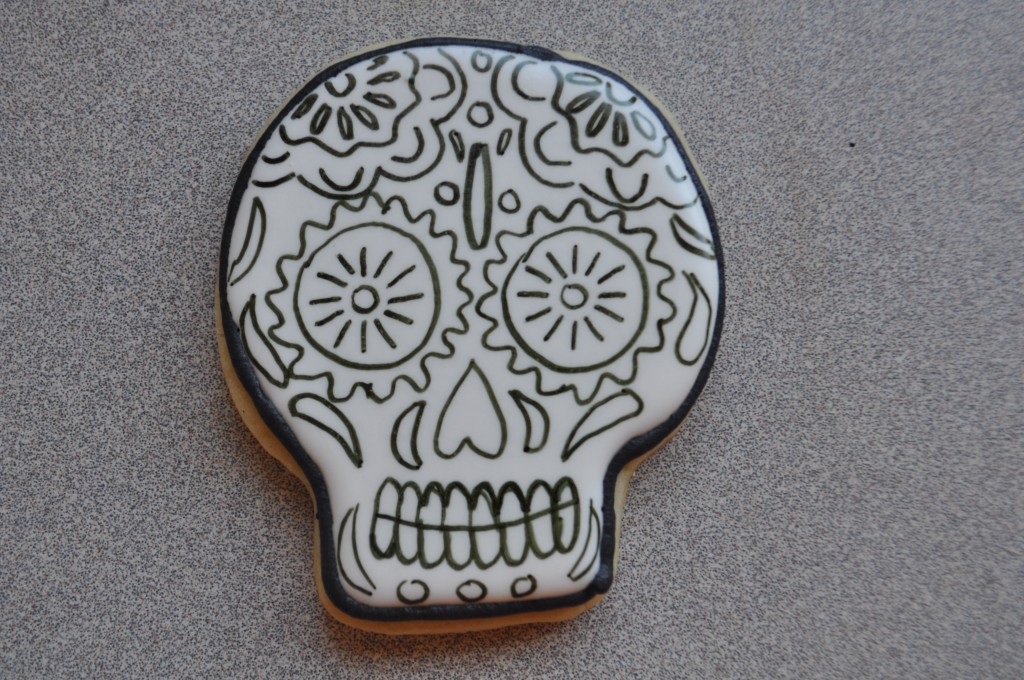 When dry, sketch the design using an edible ink marker.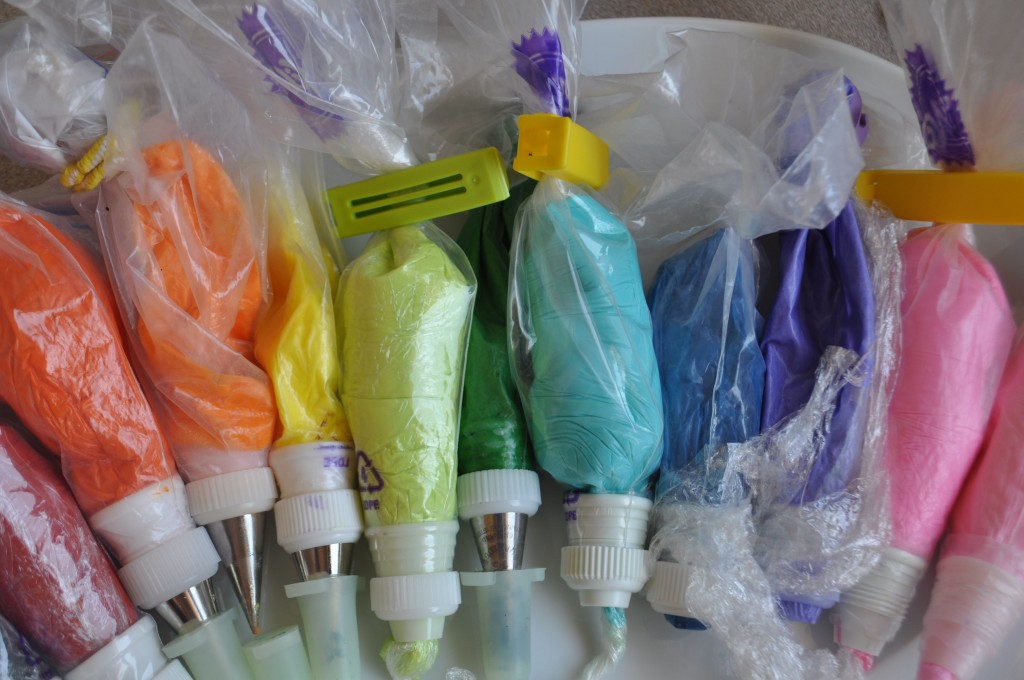 I had all these colors left over.  Lucky me!  The only problem with day old icing for me is the fact that it starts to separate.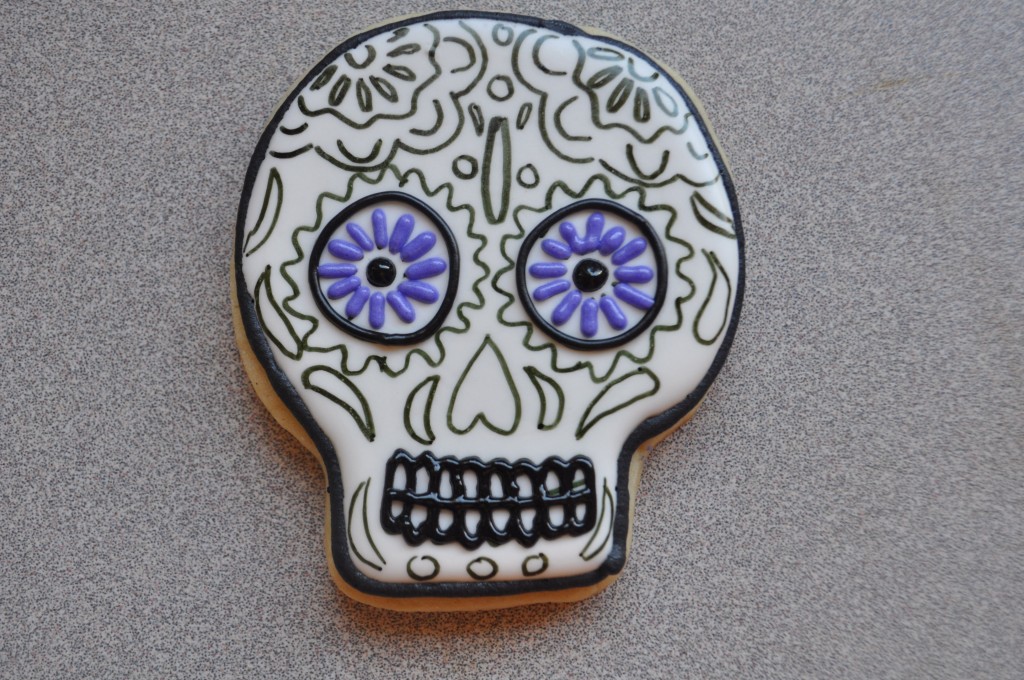 Now the fun part – coloring in the cookie.  Continue until the face is almost filled in.
Feliz Dia de los Muertos.  I hope you like these "calaveras"