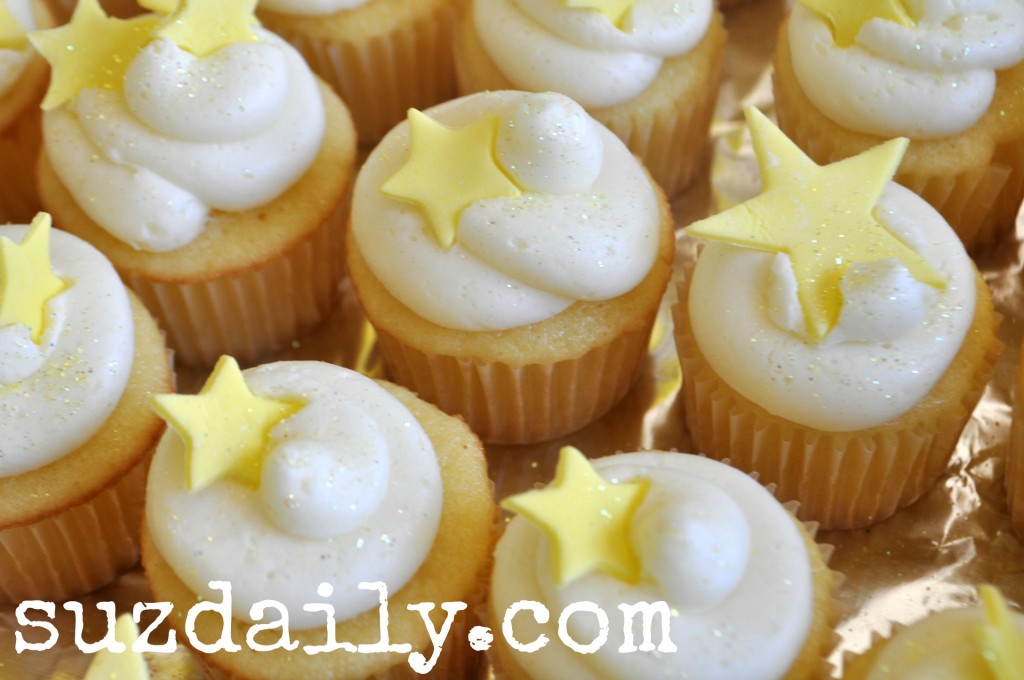 I made over 200 of these little cupcakes with fondant stars for an elementary school promotion celebration and I had to make sure I had the right recipe so the cupcakes would not sink.  I am baking at around 5,500ft above sea level in Salt Lake City, Utah so I can guarantee they will not sink up to this elevation.  I always make mini cupcakes for parties because kids tend to waste so much of larger cupcakes.  This is also a great recipe for durable cakes for weddings or other 3D cakes.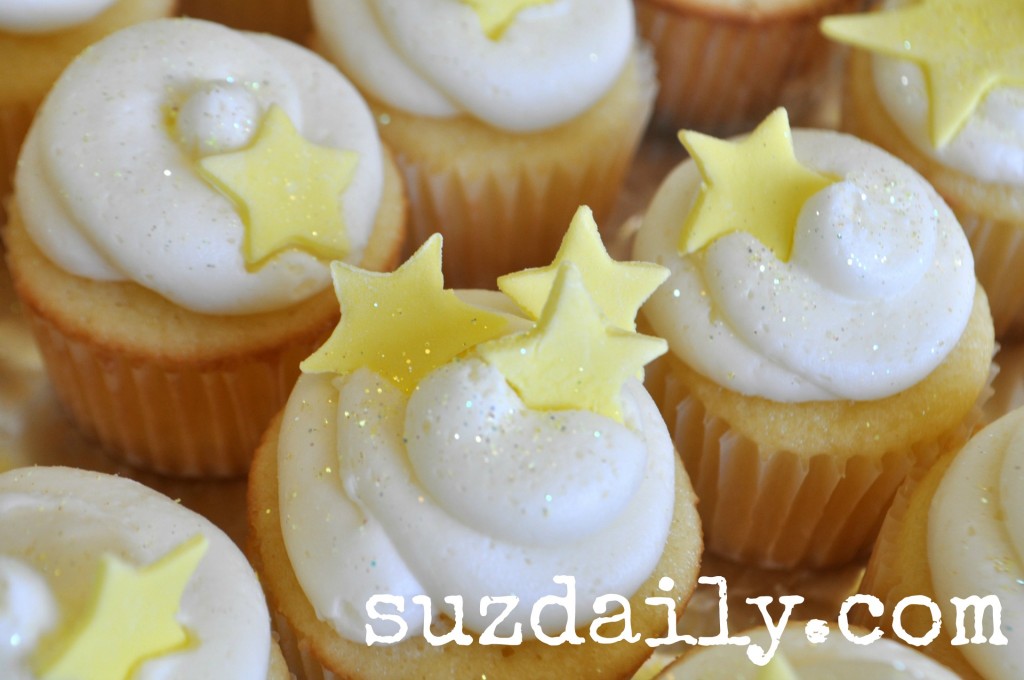 Keep reading for the recipe and more details…
High Altitude Cupcake Recipe
1 Duncan Hines Yellow (or White) cake mix
4 egg whites
1/2 cup water
1/3 cup vegetable oil
1 small pkg of instant vanilla pudding mix
1 cup sour cream
Preheat the oven to 325 degrees Fahrenheit.  Line a non-stick cupcake pan with mini cupcake liners, coat with cooking spray to make sure the liners do not stick to the cupcakes.  Incorporate all ingredients together one by one on low speed using a hand mixer or stand mixer. Scrape down bowl and be sure to mix thoroughly between each ingredient.  Once all ingredients are mixed turn mixer to medium and mix for approximately two minutes.  Bake at 325 for 10-15 minutes or until a toothpick comes out clean.  Be careful not to over-bake the mini cupcakes.
After cooling, decorate with Buttercream Icing.  My favorite recipe for fluffly buttercream icing is found here.  I used a Wilton 2A or other large round tip for piping the icing onto the cupcakes.  I made the fondant stars using PME star punch tool and rolled fondant.  I prepared to fondant in a manner similar to this post.  For a final touch, I used edible glitter to give the mini cupcakes a bit of sparkle.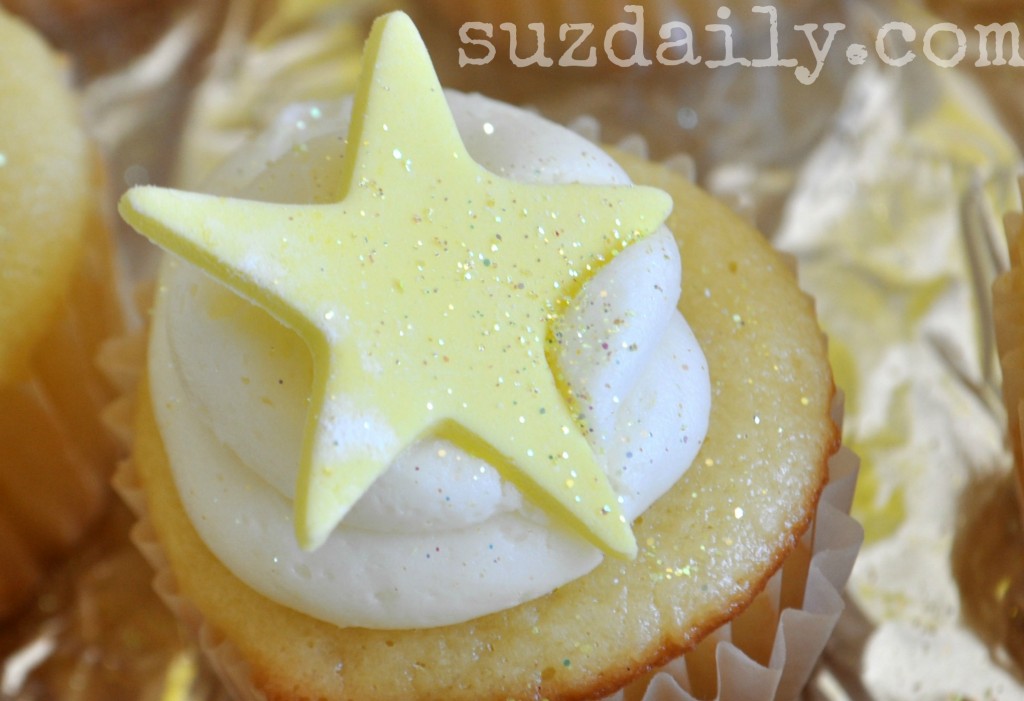 *For a larger cake, bake at 350 degrees Farenheit for 30-35 minutes or until a toothpick comes out clean.
I used PME Sugar soft star cutters to make the fondant shapes.
See my Cooking Tools page for a list of my favorite products used to make these treats!