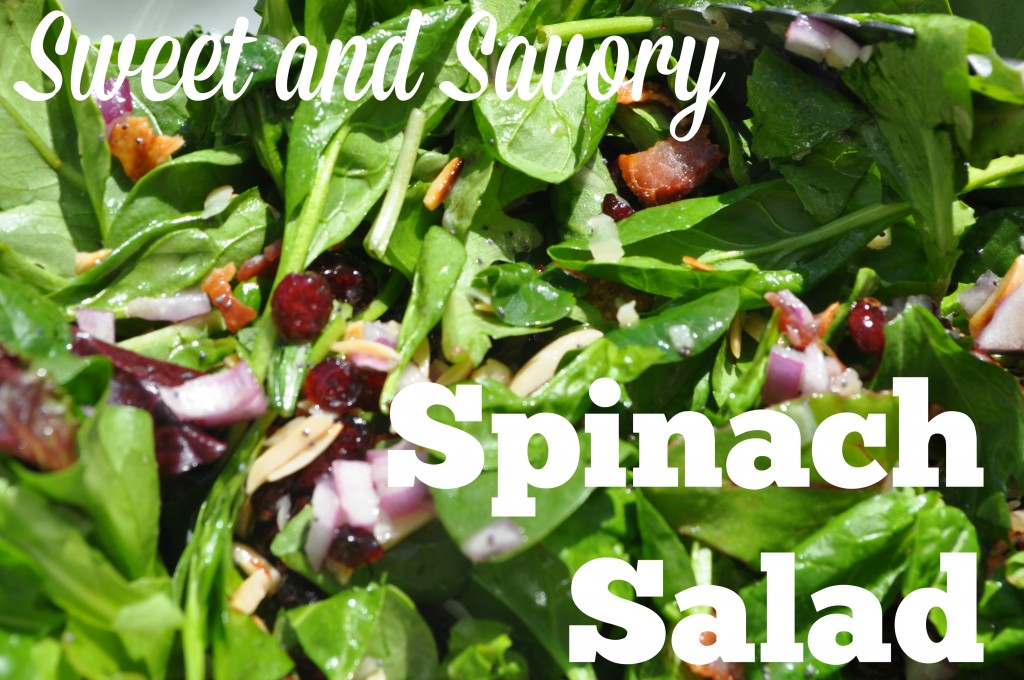 Rayanne made this salad for her annual Easter party and I could not stop eating it!  The flavor was a perfect combination of sweet and salty and was perfect with the sandwiches served.  This is a recipe I will use for parties again and again.
Sweet and Savory Spinach Salad
1 head romaine
1 bag baby spinach
1 package spring mix
1 pound bacon, cooked and crumbled
1/2 cup craisins
1/2 red onion
1/2 cup slivered almonds, toasted
1/3 cup grated parmesan cheese
1/2 bunch green onions (optional)
Granny smith apples, peeled and sliced (optional)
Dressing:
1 cup oil
3/4 cup sugar
1/2 cup red raspberry vinegar
1 teaspoon dry mustard
1 teaspoon salt
Blend in blender until creamy. Then add 1 Tablespoon poppyseeds and pulse.